Our Heritage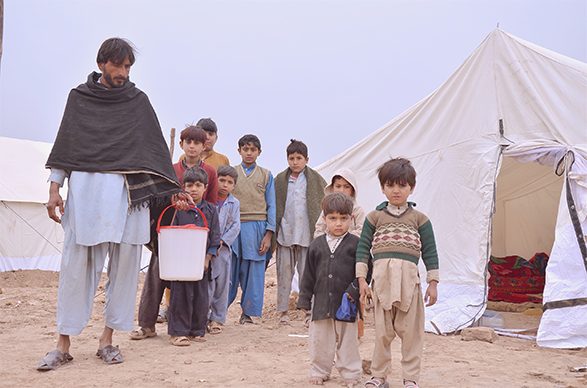 H. Sheikh Noor-ud-Din & Sons is a family-owned manufacturing business with an opulent heritage in Pakistan. In 1966, Sheikh Muhammad Sarwar, founder and chairman of HSNDS, opened a local shop to sell canvas. The company grew quickly, selling canvas in high volumes for the tent industry. Responding to the growing worldwide demand for tents, he opened his first manufacturing facility in 1973 which produced high quality tents, tarpaulins and canvas. A pivotal event in the company was when it began to supply tents to the United Nations during the Iran-Iraq War in 1980.
Over the years, HSNDS has invested in research and development to manufacture products that are designed to withstand rigorous testing conditions and quality control checks at all levels of production. Our innovative products comply with the 'Sphere' standards and all required specifications set by the humanitarian sector.
Today, HSNDS is proud to be the only manufacturing company in Pakistan that produces a unique range of innovative humanitarian relief products providing social impact to those who need help the most.