State-of-the-art facility
HSNDS is proud to be the only state-of-the-art manufacturing facility in Lahore, Pakistan, that produces a unique range of products designed for the humanitarian, public health and development sectors. We are pleased to share with you our latest factory video that takes a more personal approach on how "we manufacture what we sell." This concept supports our vision of creating better lives for those who use our relief products, but at the same time, the people who make them. Let us show you our factory and our product line through the eyes of our staff:
Women empowerment programme
Furthermore, we strongly believe in the importance of women empowerment and in providing equal opportunities to women at all levels of our organisation. Our employment programme is one-of-a-kind in Pakistan and we are committed to empowering women to build a brighter future for their selves and for their families.
Female production unit
Our factory in Pakistan includes a production unit for TANA Netting's long-lasting insecticidal nets which is completely managed and run by women. The unit, which currently accommodates 200 female workers, will continue to expand throughout the year, reaching a potential strength of 500 workers by the end of 2017.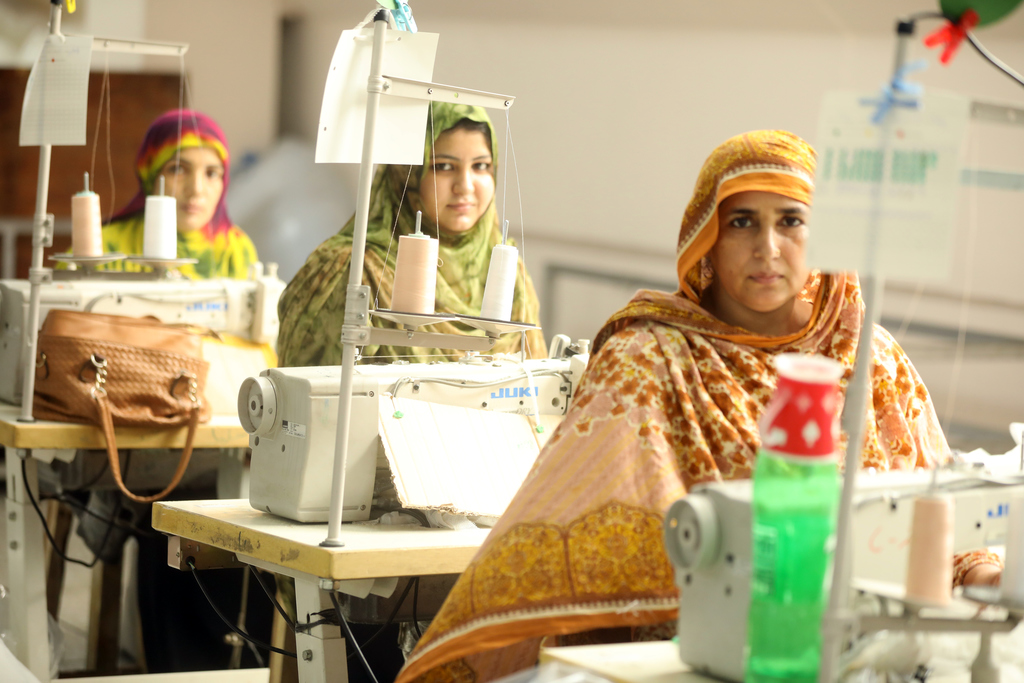 The unit forms a central part of the production process of our DawaPlus® 2.0 Long-Lasting Insecticidal Nets (LLINs). The women will undertake the stitching of the nets, of which six million are produced each month, and then the subsequent folding and packaging. The female-friendly space provides a clean, air conditioned working environment, and dedicated washrooms.