Tents
At H. Sheikh Noor-ud-Din & Sons, our tent production units meet rigorous quality standards and we control all levels of production to customise our client requirements and guarantee customer satisfaction. We manufacture and design high quality tents that can help preserve health, privacy and dignity for families seeking temporary homes.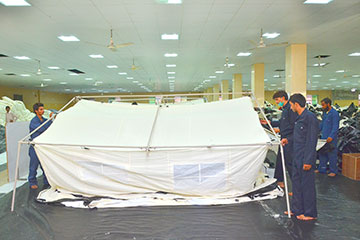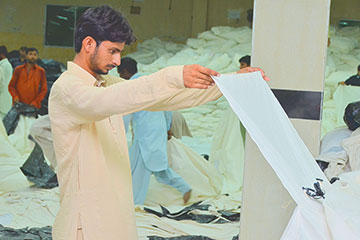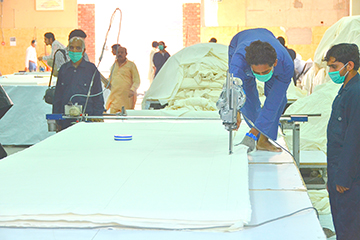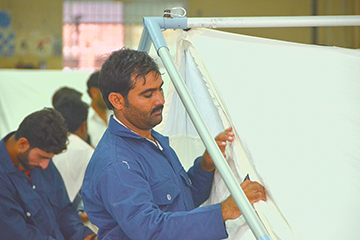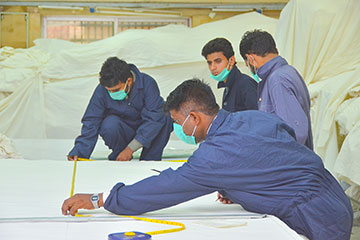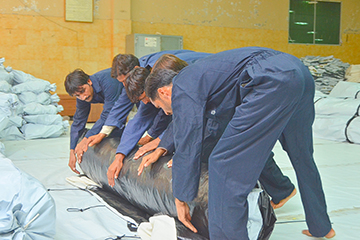 Our tents are designed using the latest innovative techniques to provide maximum protection against all types of environmental and climatic conditions. Our tents are durable, waterproof, rotproof, UV-stabilized and fire retardant according to CPAI 84 and EN13823 standards. Additionally, our tents are tailored to meet the standard requirements from our international clients such as UNHCR, DIFD, ICRC/IFRC and MSF. We ensure that stockpiles of tents are continuously available to readily respond to global humanitarian crises.
Tent Production Video
Watch this short video for a comprehensive insight on how our tents are produced:
To view the complete list of our Family Tents and their technical specifications, click here.
Winterisation Kit
In emergency situations where tents are the only housing and logistical solution to be used in cold climates, we have developed and manufactured a Winterisation Kit adaptable to Viva™ Family Tent. Not only have we improved insulation against the cold but we have added the necessary protection to install a stove or a heater inside the tent.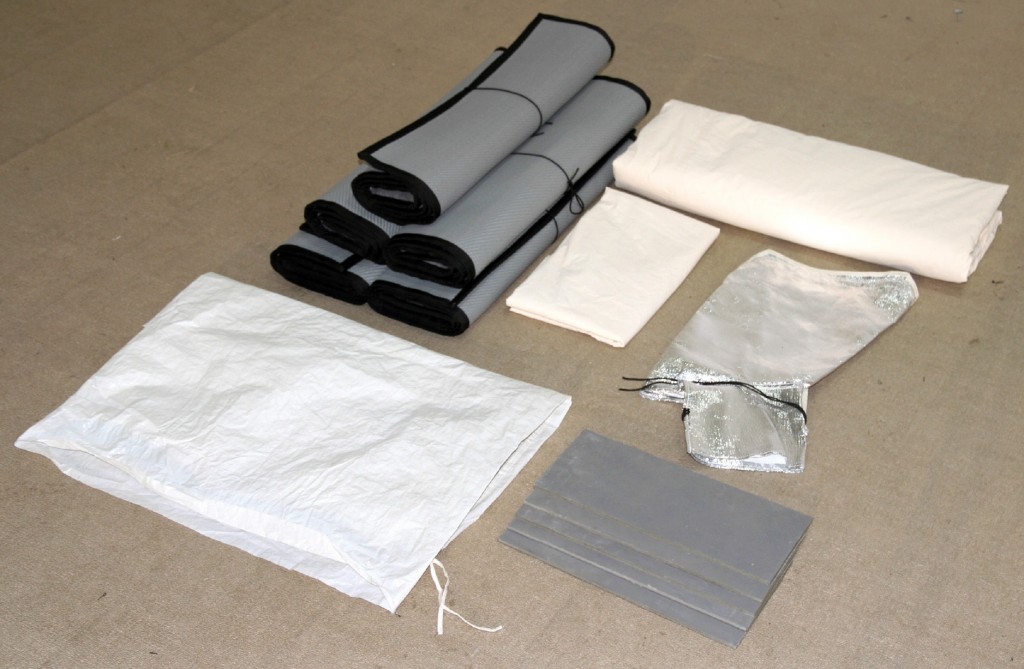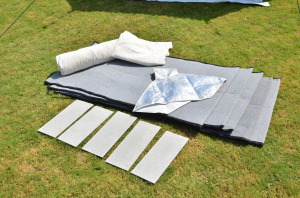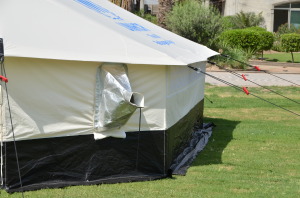 Watch this short video to learn how to assemble our Winterisation Kit:
To view the components and technical specifications of our Winterisation Kit, click here.