Emergency Response
Natural disasters and humanitarian crises do not keep time, so we make sure we are always at your service to readily respond to your emergency needs, anywhere in the world.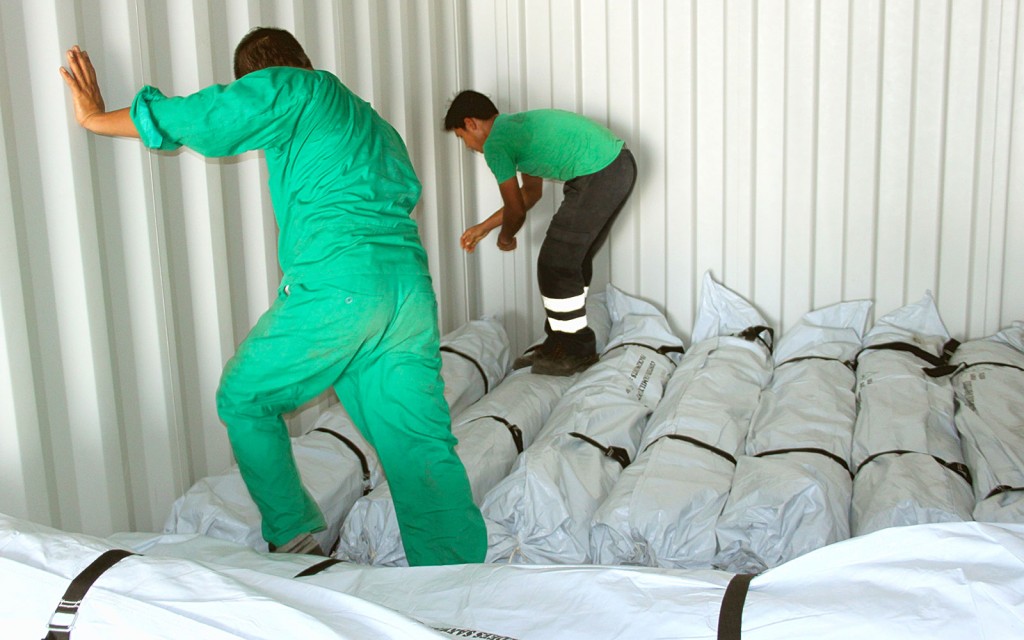 Emergency stock available 24/7
Our worldwide strategic emergency stockpiles of core relief items are available 24/7 in our warehouses in Dubai and Pakistan for immediate deployment even to remote destinations. In the aftermath of any disaster, we supply core relief items that are vital for a person's survival, such as family tents, tarpaulins, blankets, kitchen sets, water containers and sleeping mats. We keep a substantial supply of these products to answer immediate needs and we can respond to large demands within short periods of time.
Transport and logistics support
Our global logistic support services are built on over 40 years of experience in manufacturing core relief items to the humanitarian community. Our international network and multilingual professionals work closely with you in a fully transparent manner to ensure that the goods are exactly where they need to be at the agreed time. We transport our products by air, sea and land, and we respond to requests 24/7 to ensure efficient services in the relief industry. We promptly deliver our products to hard-to-reach destinations, customised according to clients' specifications.